Many homeowners are investing in energy efficient windows in Pittsburgh. This is a great renovation to consider if you want to add value to your home. The right windows can also improve the aesthetic feel of your home from both the inside and the outside. Here are some tips to help you determine if this home improvement is right for you.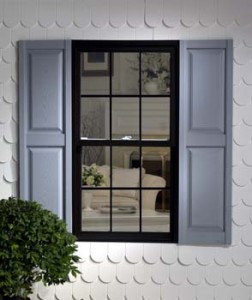 Energy Score
If you are considering energy efficient windows in Pittsburgh, it is a good idea to get an energy score for your home. This score rates your energy efficiency compared to other homes that are similar in size, shape, and type. Some of the factors that contribute to your energy score include the following:
• Exterior walls
• Ceilings
• Roof
• Windows
• Doors
• Cellar floors
• Garage
• Attic
• Crawlspaces
• Foundations
• Ductwork
• Vent
• Water heater
• HVAC system
• Thermostat
If you have an unfavorable energy score, it is likely that new windows will improve the efficiency in your home. New windows can alsoreduce your energy costs.
Choosing the Right Windows

Upgrading the windows is your home can easily add value to your investment. If you choose the right windows, you can recoup nearly 100 percent of your investment with an increased home value. Keep in mind that the best windows are not only energy efficient, but also improve the aesthetics for your home. It is also smart to invest in double-pane windows because they tend to be more effective at keeping the heat or cold temperatures outside of your home.
Energy Star Program
When you are selecting your new windows, you may want to look into the Energy Star Program. You may be qualified for rebates from the government for investing in higher quality windows. These rebates can minimize the financial burden involved with upgrading your windows.
For help selecting energy efficient windows in Pittsburgh, make sure to work with a qualified professional. Together you can choose windows that will improve the appearance of your home and reduce your overall energy costs.
Share post