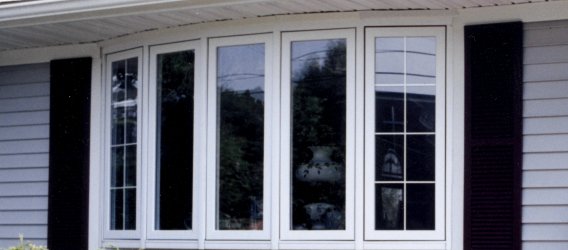 AWI manufacturers proudly manufacture vinyl replacement windows and patio doors with the ENERGY STAR label. We offer our customers variety of high-performance, insulating glass systems that help qualify our window and patio door products for the ENERGY STAR label. Ask your sales representative for more information.
What is ENERGY STAR?
ENERGY STAR is a joint program of the U.S. Environmental Protection Agency and the U.S. Department of Energy helping us all save money and protect the environment through energy efficient products and practices.
For more information, visit the ENERGY STAR website at http://www.energystar.gov/.
In 2008 alone, Americans like you, with the help of ENERGY STAR, saved enough energy to avoid greenhouse gas emissions equivalent to those from 29 million cars—while saving $19 billion on their utility bills.
What does this program consider as an ENERGY STAR Qualified Window or Door?
Every ENERGY STAR qualified window is independently certified by the National Fenestration Rating Council, or NFRC, to perform at levels that meet or exceed strict energy efficiency guidelines set by the U.S. Dept. of Energy. Just like the EPA sticker on a new car gives you a car's fuel economy, or miles per gallon, the NFRC label will help you measure and compare the energy performance of different window brands. ENERGY STAR requirements for windows and doors vary by climate zone. For instance, a window that is energy efficient in Miami, FL will not be the best choice in Anchorage, Alaska.
What criteria does the ENERGY STAR Program use for Window and Door Performance?
The first energy performance rating is the U-Factor. U-Factor measures heat transfer through a window and tells you how well the window insulates. The lower the U-factor, the better the window insulates. During winter months, the lower a windows' overall U-factor, the less heat you will lose through that window, and the less energy you will use to heat your home.
The second performance rating is Solar Heat Gain Coefficient. This measures how much solar heat is admitted into your home through the window, and tells you how well the window blocks heat caused by sunlight. The lower the SHGC, the better the window is at blocking heat. During summer months, a lower SHGC means less solar radiation is admitted through your windows, keeping your home cooler, and saving you money on running your air conditioner.
The ENERGY STAR Label
The ENERGY STAR label shows highlighted regions that indicate if the product was designed to deliver energy efficient performance in a specific area.
Technologies window manufacturers can use to fabricate ENERGY STAR qualified windows include:
Improved framing materials such as vinyl.
Two or more panes of glass with a Low-E coating that blocks UV rays and reduces solar heat.
Warm edge spacers, such as foam, that keep the panes separated without acting as a conductor to help fight heat loss and reduce condensation.
Argon or krypton gas fills between the panes provide better insulation. These gases are odorless, colorless, and non-toxic.
Benefits of ENERGY STAR qualified Windows and Doors
Save Energy & Money
Windows can account for almost one-quarter of household energy use. Many studies tell us that the number one priority of homeowners like you in replacing windows is energy savings.
Installing ENERGY STAR qualified window and doors in your home will lower your energy bills by 7-15% compared to non-qualified products.
Lower energy consumption also reduces greenhouse gas emissions from power plants and shrinks a home's carbon footprint.
Refer to the Savings When Replacing map on the ENERGY STAR website for potential savings in your area.
Increased Comfort
ENERGY STAR qualified windows can help put an end to cold drafts and overheated rooms in your home by keeping your home's temperature consistently comfortable.
Prevent Fading of Interior Furnishings
With repeated exposure to direct sunlight, drapes, carpeting, wood flooring and photos can fade or discolor. ENERGY STAR qualified windows have special coatings that act like a sunscreen for your house, enabling you to let in the light you want while blocking ultraviolet rays that can damage your furnishings.